Based on data from the Agricultural Human Resources Extension and Development Agency (BPPSDMP) of the Ministry of Agriculture, there are only 2.7 million young farmers in Indonesia aged 18-24. This amount is only about 8 percent of our total farmers, amounting to 33.4 million people.
Seeing this phenomenon, Kagama Agriculture and the Faculty of Agriculture UGM invited millennial chili farmer Pulung Widi Handoko, S.P., on Thursday (15/4) Webinar. Pulung is an Alumnus of the Faculty of Agriculture UGM Batch 2014, a chili farmer from Magelang Regency. Once harvested, the turnover can reach tens of millions of rupiah.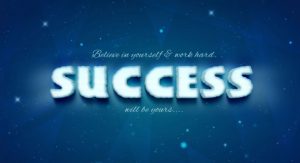 Pulung explained his experience as a farmer and how to cultivate chilies well. According to him, chili cultivation itself, the first critical island selection and water availability. In addition, soil processing is also essential such as cleaning plant residues or weeds, making beds, liming, necessary fertilization, and closing mulch," he explained.
The second thing is the selection of varieties (accepted by the market, has high productivity, according to land conditions, has the advantage of being tolerant of certain pests). The third is planting time, dry land or planting fields at the beginning of the rainy season, former rice fields at the end.
"In the rainy season, we should plant at a wider distance, for example, 40 x 45cm, or 50cm x 60cm so that more sunlight enters and it is easier to spray. Strengthening chili seeds must also be considered. Planting is better done in the afternoon because the intensity of the sun is not too high to survive, "he said.
According to Pulung, another important thing is related to maintenance because everyone can grow chili, but not everyone can maintain it well. Maintenance includes:
Sanitation or hygiene (keep land, water, plants, tools used clean).
Observation (need or not fertilization, pest attack, water requirements).
Action or action.
Evaluation.
Pulung said that when chili is expensive, people tend to grow chilies to get high prices. It should be avoided because a few months later, the price will start to fall.
Therefore, as a farmer, you must see the opportunities for harvesting chilies to get high prices.
"First, we have to be able to see the chili plantations in other areas (mapping), for the center of cayenne pepper production is in East Java. For chili production, production is in Central Java, West Java, and North Sumatra. We have to know what month other regions plant chilies, and we can see opportunities to grow chilies from that," he said.