Commemoration of the company's birthday which is an important celebration to commemorate the inception of the company. There are many creative ideas that can be adapted to enliven the series of birthday celebrations for PT Benih Citra Asia so that they can make a good impression on many people.
PT Benih Citra Asia's corporate birthday celebration is one of the most important series of anniversary celebrations in a company that can be attended by customers, partners, stakeholders, employees, and the community. A company's birthday can also be a day when management and company officials remember the sad and happy stories of building the company from scratch.
Apart from that, commemorating company birthdays can also be used to establish connections between employees who may rarely meet because of different divisions and establish connections between clients in the company. For this reason, creative ideas and concepts that are different each year can make a birthday celebration at a company more lively and varied, and memorable in the hearts of the invitees who come to it.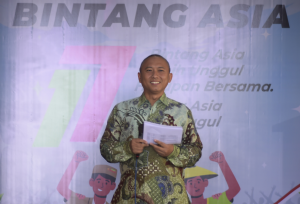 Message from the President Director of PT Benih Citra Asia Mr. Ir. H. Slamet Sulistiyono, S.P., IPM By holding the 17th anniversary of PT Benih Citra Asia in 2023, hopefully, it will be more advanced, more developed, and more blessed, for owners, employees, farmers, and the community. And more and more solid relationships are established between divisions.
And hopefully for the employees who receive prizes from the events that have been held can be useful for employees and their families. Hopefully, PT Benih Citra Asia will be more useful for everyone